Multi-cloud identity management for financial services
How financial services can succeed in hybrid and multi-cloud environments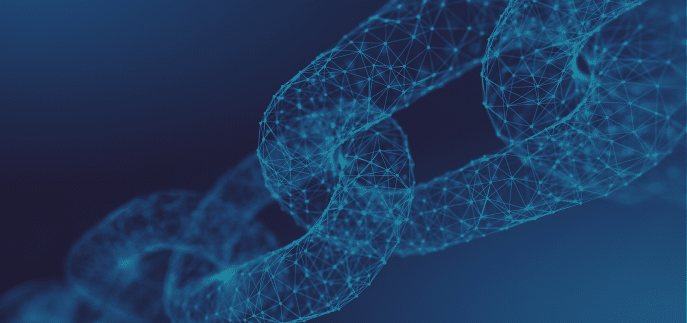 "[The financial industry is] facing rapid and significant changes…Industry changes include Open Banking, neo-challenger banks and non-traditional financial institutions competing to serve customers. We also see significant changes in computing capability associated with cloud computing and agile delivery methodologies."
Traditional banks and financial services are facing pressures on two fronts: keeping IT costs down and competing against neobanks and FinTechs. In both cases, one central theme keeps surfacing. Customers expect banking apps to provide better onboarding and more personalized experiences.
These banks need to modernize their identity systems and undergo digital transformation. But they're blocked by aging infrastructures, applications, and identity data management strategies.
Let's look at the most common identity challenges for banks. We'll also look at a multi-cloud solution that addresses the difficulties of modernizing for the cloud. This solution will help you to deliver a better customer experience and to compete with neobanks.
2023 State of Multi-Cloud Identity Report
What are the identity challenges of traditional banks?
Traditional banks face several challenges related to identity and access management (IAM). Here's a quick look at the biggest headaches for financial services' and banks' IT teams.
The challenge of technical debt
Financial services are seeking ways to overcome several technical challenges. These are the most common difficulties traditional banks face.
Modernizing core banking systems. Banks have put modernization on the back burner for years. Now they're feeling the heat as the Open Banking initiative, and other advances force banks to update technologies and infrastructures.
Costly operations. Banks are under constant pressure to reduce operational costs, but maintaining legacy systems makes it increasingly difficult. Updating code may be impossible if the app's developer is long gone.
Out-of-control IT spending. Gartner estimates that IT spending in the banking and investment services market will reach over $760 billion by 2025. If financial institutions can reduce IT spend, they will directly reduce CAC and maintenance costs.
Legacy banking systems are siloed. When you have multiple versions of legacy software, they don't play well together. These systems are nearly impossible to share identity data, including authentication and authorization information.
Complex interlinking systems. Applications are interwoven in complex ways, and identity information is a part of that entanglement. Core banking applications are incredibly convoluted, and API integrations are expensive and time-consuming to implement.
Increased regulation. Government regulations are focusing more on identity data quality and utilization. But identity data becomes more siloed as banks and financial institutions adopt a multi-cloud strategy. This model has security implications that must be addressed as banks move to the cloud.
The challenge of customer experience
As technical debt mounts, financial institutions have difficulty keeping up with increasing customer expectations.
Today's banking customers look for better privacy controls, real-time transactions, 24/7 availability, personalized offerings, and a low friction experience. Newer mobile banking applications offer chat and other personalized features to serve customers better.
Related reading: Identity Orchestration — the Recipe to Tearing Down Identity Silos?
Distributed multi- and hybrid cloud identity solutions
Banks need to manage identities across several clouds and on-premises in a multi-cloud or hybrid cloud configuration. Access policies must be consistent across this hybrid environment.
Moving applications to the cloud usually requires rewriting their code to support the cloud's identity system. This is time-consuming, costly, and resource-intensive work.
Banks can slash operational costs and boost customer experience by modernizing to the cloud with a distributed identity model.
A distributed identity model lets you leverage identity and access policies where they already exist — in multiple clouds and on-premises. You can automatically manage both sets of identities and transition from legacy identity systems at your own pace.
Maverics delivers a secure and user-friendly customer experience
To successfully modernize, you'll need to use identity data where it already exists. You'll also need to orchestrate the customer experience of onboarding and accessing applications.
Strata's Maverics Identity Orchestration platform is a modern distributed identity system that takes a distributed approach to identity management. Maverics isn't another single sign-on (SSO) system or Identity Provider (IdP). The orchestration platform is a new technology that eliminates the most difficult multi-cloud challenges.
Maverics reaches across multiple identity domains and cloud service providers. It integrates identity systems that don't play well together to make policies, APIs, and sessions work as one. It also lets you orchestrate users' access to your legacy applications without rewriting any code.
With Maverics, your financial institution can afford to invest in secure customer experiences and digital transformation initiatives.
Maverics adds value to your financial services institution by:
Orchestrating security sessions across legacy apps and cloud providers. Friction is minimized as customers interact with banking services from various infrastructures (on-premises, public cloud, private cloud).
Connecting siloed identity data in real-time for a faster customer onboarding process. Customer interactions are highly personalized to meet user preferences.
Enabling multiple secure customer contact points and channels (web, mobile, kiosk, devices) while leveraging identity data where it exists.
Decreasing the dependency on old identity systems, minimizing operating and capital costs.
Eliminating vendor lock-in by freely moving customer identities throughout the identity network.
Modernizing identity infrastructure and applications without rewriting application code.
Add redundancy to your identity systems. Maverics works across different clouds, platforms, and vendors. If one identity provider fails, you can switch over to another cloud.
Key use cases solved by Maverics
Maverics solves several use cases for managing identities across legacy and cloud-based applications. Some examples include:
Intelligent discovery of identity domains and application identity dependencies
Identity control plane that orchestrates identity and policy management across clouds
A standards-based API abstraction using IdentityQL (IDQL) for easier application and distributed identity integration
Modernization and synchronization of identity data across multiple domains and cloud platforms
Modernize your bank for the cloud
An identity orchestration solution can help financial institutions avoid being tied to a single cloud provider. For banks to successfully modernize their infrastructure, the solution must be able to address both these challenges.
Your traditional bank is at a critical point, and Strata's Maverics Identity Orchestration platform makes it possible to bridge the old and new worlds of cloud-native technology.
Strata's Maverics Identity Orchestration platform lets you manage legacy identity systems and newer cloud identity counterparts. Talk to our team to learn how to manage the past while looking to the future as you adopt customer-focused applications and modern technologies.
Modernize any app with any IDP in minutes. Join the 'Orchestration Kitchen' workshops.