CEO's words: Strata introduces Identity Orchestration platform for multi-cloud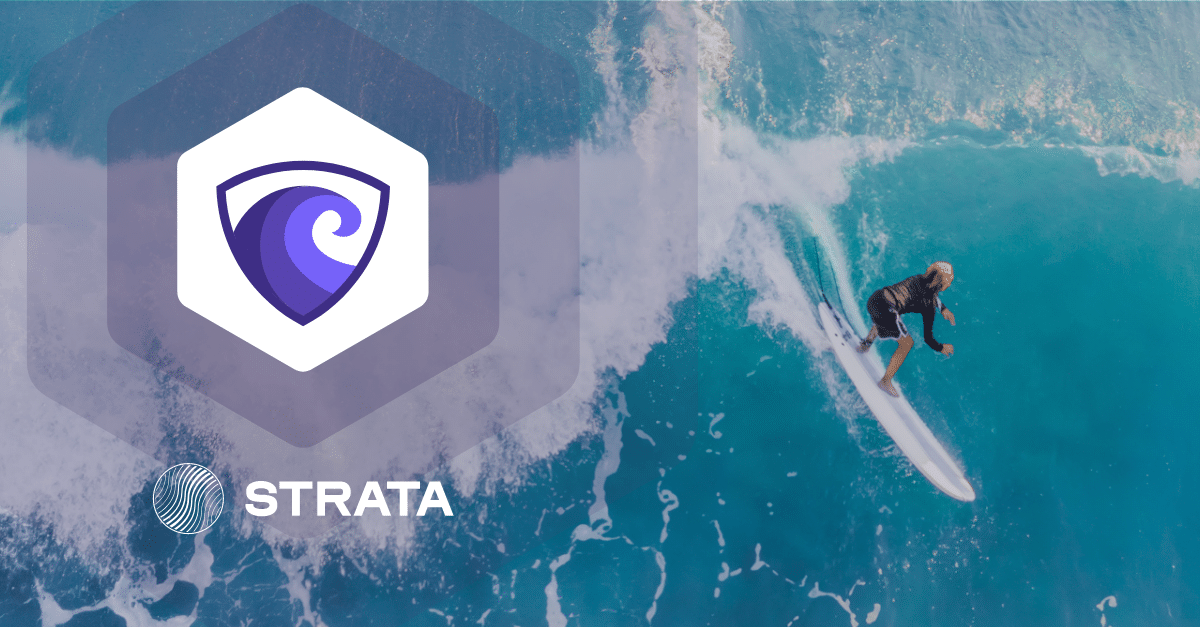 "Man cannot discover new oceans unless he has the courage to lose sight of the shore." – Andre Gilde
I'm thrilled to introduce the Maverics Identity Orchestration Platform, by Strata. It's with tremendous pride that I get to share this milestone with the team at Strata who worked countless hours to bring Maverics into reality.
Maverics is an entirely new type of identity management software that manages and orchestrates other identity systems. It has no directory or database and doesn't centralize or persist users or data. 
The Maverics platform solves an essential issue: fragmentation and silos across identity services and clouds. Maverics is not just an incremental feature added to last generation's technology, but instead, it is a revolutionary approach to solve the identity challenges of a multi-cloud world.
Riding the identity waves: the origin of Maverics
I want to share a little background about how Maverics came about and how this is a platform for today's multi-cloud age.
I've been thinking about identity and distributed architectures my entire career. Starting with the first wave of identity when I was CTO and founder of Securant, maker of ClearTrust (Web Access Management). I was also one of the co-authors of SAML, which was a breakthrough that made identity work across clouds and organizations.
In 2006 I founded Symplified, the first Identity as a Service (IDaaS) company that helped organizations ride the second wave of identity into the SaaS era. At Symplified, we saw that the way to scale required solving the integration challenges of identity and in 2011 introduced the concept of Identity Fabrics to manage identity at cloud scale. Now, SaaS is ubiquitous and the wave of identity has grown ever larger.
Later, at Oracle, we experienced first-hand what it took to run identity at hyper-scale running identity for the Oracle Cloud and Fusion Apps. And, we learned how identity complexity and scale have locked enterprises into their data centers, slowing cloud adoption.
We are now in the third wave of identity which is larger than the preceding two waves. As nature shows, when waves collapse into one another they combine, or double up, into a larger, more powerful wave. The multi-cloud wave has been steadily building, and the only way to survive in big waves is to ride them.
To surf giant waves you need the right tools specifically designed for the speed and scale of big waves: surfboards shaped and built to withstand the intense conditions, jet skis to accelerate you so you can match the timing of the wave. But, more than anything, you need to have the right mindset and confidence to commit to the wave and drop in.
And the team at Strata has been preparing for this moment.
Why we built the Maverics Identity Orchestration Platform
You can't solve distributed problems with centralized answers. We fully committed to distributed and then dropped in.
This became the Maverics ethos and it permeates the culture at Strata. It's reflected in the revolutionary distributed architecture of Maverics and identity orchestration.
We asked, what would identity need to do so that customers can run their apps on any cloud and use any identity technology — simply?
We hypothesized that this distributed multi-cloud world needs a purpose-built distributed identity system, a way to integrate the many and make it work as one.
We envisioned a natively distributed architecture that

thrives in complex

multi-cloud environments.

We imagined an Identity Fabric that got customers out of the expense and wasted time custom-coding identity integration.

It had to be non-disruptive and not require that apps be rewritten or changed otherwise the solution would cost more than the problem.

We wanted to enable customers to orchestrate trusted delightful user experiences that didn't compromise on security.
So we built an identity orchestration platform and called it Maverics.
What can Maverics Identity Orchestration Platform do for you?
Maverics does two things, it acts as an abstraction layer that integrates your clouds and identity systems. And, Maverics does real-time session management that allows you to orchestrate a user flow transparently — without modifying apps. With Maverics you can: 
Build an identity fabric that integrates all your identity systems and clouds and allows you to manage policy through a single pane of glass.

Design delightful user experiences combined with transparent identity security.

Modernize and migrate apps and identities from legacy systems to cloud identity systems.
How Maverics Identity Orchestration Platform works
Setting up Maverics is fast, here's how it works:
Step 1: Use Maverics to build your identity fabric. Maverics uses prebuilt Connectors to link with Azure AD, Okta, Auth0, ForgeRock, AWS, GCP, and all your other identity providers.
Step 2: Compose user flows orchestrating multiple identity services including authentication, access control, authorization, threat intelligence, token transformation, and others.
Step 3: Deploy the Maverics Identity Control Plane and orchestration runtime user flows. Maverics controls user flows through proxy or through a web server module.

What are the benefits of identity orchestration?
Our customers,

like

the Kroger Company

,

save hundreds of thousands of hours

in manual efforts rewriting apps to modernize identity for hundreds of apps.

Use Maverics for

Secure Hybrid Access

to extend zero trust access to on-premises apps to cloud-based users.

Using Maverics' zero-touch integration capability makes

app owners' lives easy

because apps don't have to change to modernize identity, saving countless time and money. Plus, end-users are never negatively impacted as Maverics orchestrations are completely transparent.

By unifying fragmented identity silos, your

attack surface is reduced

and blind spots eliminated. And you can bring modern cloud identity protections to legacy apps without rewriting the apps.
Manage consistent access policy across apps and clouds so you can run your apps on whatever cloud you like and use the identity system that's best for the task.
Want to learn more?
Here's a quick video overview about Identity Orchestration using Maverics:
Hear from a happy Strata customer how they used identity orchestration to accelerate their move to the cloud:
If you'd like to get a demo from one of our experts, please schedule your demo.
Or reach out to our sales team to start the conversation: [email protected]
Stay tuned for some exciting product announcements coming soon as we roll out our next-generation identity orchestrations.
Let's connect and I hope to hear from you on our vision for multi-cloud identity.
With Aloha,
Eric Olden
Originally published April 29, 2021 3:30 PM, updated October 6, 2023